Is The Rebuild Over?
2021-07-04


After making the Gretzky Conference finals for two straight years, the Canucks decided to change course and go into a complete rebuild. That's led to four straight years out of the playoffs. But all signs point to that changing next year.

GM Travis Fleming made some big moves this season, bringing in star players Oliver Ekman-Larsson and Evgeny Kuznetsov. And rumour has it there will be plenty of more activity this offseason as the team tries to return to contention.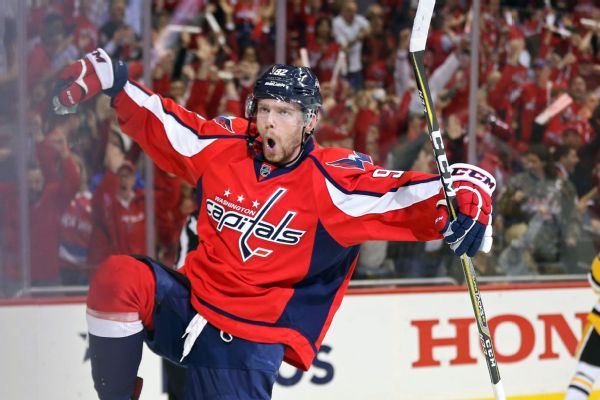 Fleming joined the media for his end-of-season press conference today to shed some light on the team's plans moving forward and what fans can expect for next season.
"First of all, I'd like to thank all our fans for being patient with us through this long and difficult rebuild," Fleming said. "I hate losing just as much as the next person, but it was necessary to get this team back to a place where can start contending for Stanley Cups again. And thankfully, I think we're almost there."
Naturally, the first question asked by the media is if this rebuild is finally over. Fleming's answer left no room for doubt.
"Absolutely," he said. "Over the offseason, we'll be working towards building a team that doesn't just make the playoffs, but also has a real shot of finally bringing a championship to Vancouver."
Certainly the Canucks roster has noticeably improved from a couple seasons ago, but even with the additions of Ekman-Larsson and Kuznetsov this team doesn't exactly look like a Cup contender. So what's the plan to get the team there in just one offseason?
"We've been in talks with several teams about bringing in some star players. I can't go into too much detail at this time. Just know that we're not done making trades and we're open to making some big moves this summer."
While Fleming wouldn't elaborate on what they're looking to deal, sources say the team is open to moving top prospects Alexander Holtz, Lukas Reichel, and Ville Heinola for players who can help them now. So long as the players they get back are relatively young and can be controlled for the foreseeable future.
Word has it that the Canucks are also shopping this year's first round pick. Chances are it will be dealt before the draft in order to bolster the roster for next season. The only piece that is apparently off-limits is last year's 2nd overall pick Tim Stutzle.
And what about free agency?
"We're going to have a lot of cap room and money this offseason," said Fleming. "So we plan to be very active in free agency. Historically I haven't been known to sign any big names, as the prices just get too out of control. But if there's someone we really want, and we have the space to add them, I might just have to bite the bullet and cough up the money. I don't want to fall short next season just because we weren't willing to spend an extra one or two million."
One thing's for sure: it sounds like Canucks fans will be in for an interesting offseason this summer. Whether it actually results in any success next season is yet to be seen.