Out of Steam
2020-07-04


A promising season for the San Jose Sharks ended with a whimper last night, as they were eliminated 2-1 on home ice by the Vegas Golden Knights to close out their Western Conference semifinal in six games.

It was a result that capped off an uninspiring series for the Sharks, who managed a meagre 11 goals while letting a 2-1 series lead go to waste.

In the end, the chemistry that had carried the team so far—from the depths of the league standings just five months ago to within two points of a Pacific Division title—simply evaporated at the worst possible time.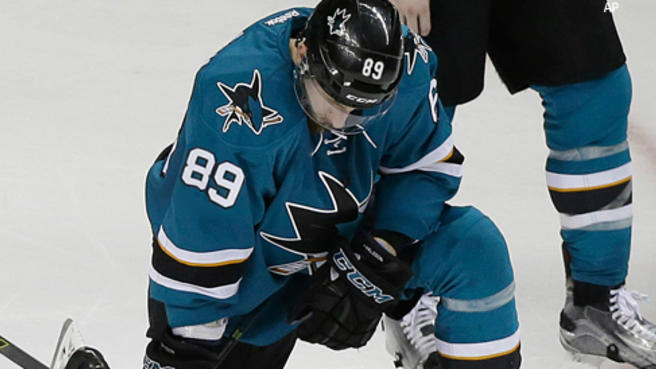 "It's obviously disappointing," said centerman Kevin Hayes "To come together the way we did this year and then fall so far short of our ultimate goal...that's going to hurt all summer."
Hayes had been incredible for the Sharks since being acquired from the Rangers in January, with 28 goals and 67 points in 60 regular season games to lead his new team in scoring, followed by 5 goals and 9 points in a first-round win over the Arizona Coyotes. He simply couldn't find any scoring touch in the second round, however, posting just 4 assists in the series.
But if that was a sub-par stat line for the team's de facto first line center, it was hardly the only one on the team; Adam Henrique, acquired near the deadline to boost the Sharks' secondary scoring, eked out a paltry 1 goal and 2 assists against the Golden Knights; Marcus Johansson, riding shotgun with Vladimir Tarasenko for most of the series managed only one assist; and Patrick Marleau, counted on to be a two-way presence in the bottom six, posted just a single assist and a -6 rating.
In net meanwhile, Sergei Bobrovsky didn't exactly cover himself in glory during the postseason; by the end of the second round, the Russian netminder's save percentage was 7th out of the 8 remaining starters, and his atrocious performance in Game 5 against Vegas (4 GA in a game where the Sharks outshot the Golden Knights by a count of 40-23) was probably the final turning point in the series.
There were some solid performances over the six games—Tarasenko's 4 goals and 34 shots particularly stand out—but as a group, the Sharks simply ran out of steam at a time when they needed to be firing on all cylinders.
"What hurts the most is that we didn't put our best foot forward," lamented Sharks GM Kyle Phillips. "I really believe we could have made things harder on Doug's team. If we had stepped up on home ice and found a way to win, then anything could have happened back in his barn for Game 7."
Does that mean Phillips thinks his team deserved a better fate against their divisional rival?
"Absolutely not. In the playoffs the team that gets what they 'deserve' is the one that wins 16 games.
"We could have played much better, but Vegas took care of business, and we didn't. That's all there is to it."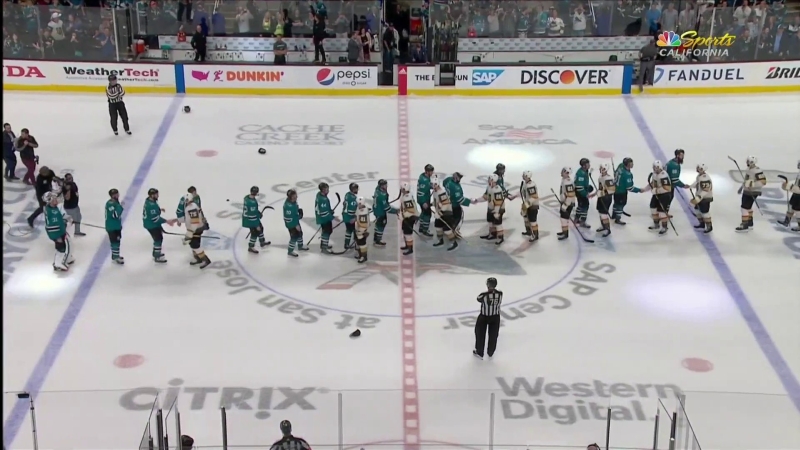 Obviously it's not the way the Sharks wanted to end their season. But after such an encouraging campaign, can the team still reflect on 2019-20 and be proud of what they accomplished?
"It's tough right now," said defenseman Josh Morrissey. "We weren't here to feel good about ourselves or pat ourselves on the back for making the playoffs. We were here to win.
"I'm sure at some point we'll look back at what we did this year and take it as a positive.
"But at the moment all I can think is 'what if?' you know?"
Thomas Gidlow
Still a heck of a run sir. I'm sure you'll be a force next season too.
Out of Steam
Sharks fall to Golden Knights in 6 games
• 1 teams Like this
3 months
Brandyn Errickson
Great run Kyle. I still wish we would've met up in either the NHL or AHL playoffs but it wasn't to be and we both go home far too early.
Out of Steam
Sharks fall to Golden Knights in 6 games
• 1 teams Like this
3 months

Eric Wolf
It is certainly a self-deflating feeling, knowing your team was capable of more but, like you said, just weren't firing on all cylinders at the time it needed to most. I know you'll be back stronger next season though, I look forward to seeing what happens in San Jose this off-season!
Out of Steam
Sharks fall to Golden Knights in 6 games
• 1 teams Like this
3 months