Fin-ally!
2020-05-27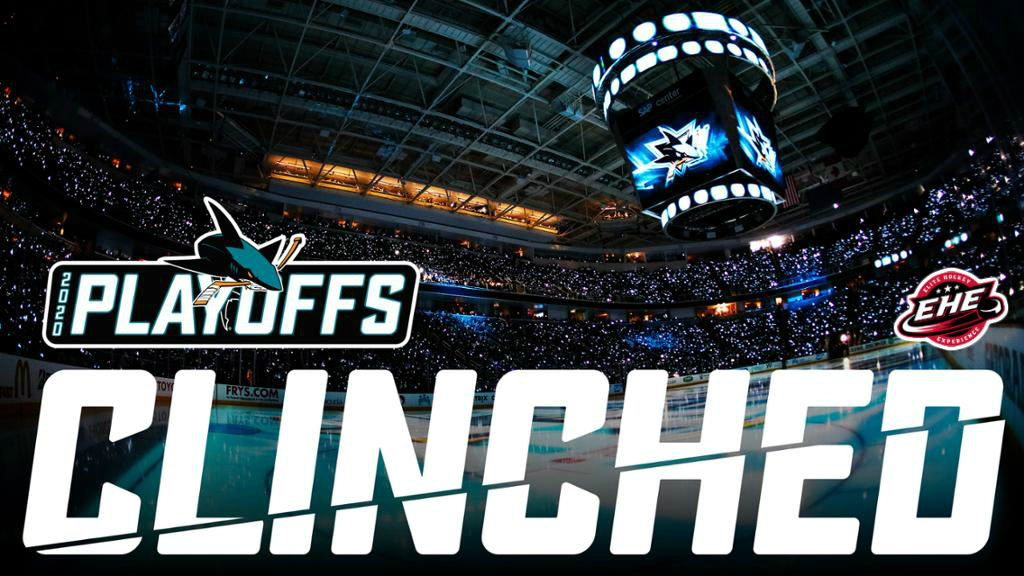 For the first time in four years, the San Jose Sharks are heading to the EHE playoffs.
Putting an exclamation point on a season of sweeping changes, the team finally punched their ticket to the big dance with a resounding 6-1 road victory over the Edmonton Oilers last night. And as could be expected, there was nothing but good vibes coming from the visitors' locker room after the huge win at Rogers Place.
"Hey Mo!" shouted someone at Josh Morrissey, the team's resident Albertan. "Where do we go to party in this town?"
After an uncomfortably long silence, the Sharks' alternate captain could only muster "I guess there's this big mall..." before being drowned out by a chorus of boos.
Other players weren't so rambunctious, but were clearly still excited at locking down a spot in the postseason.
"It's been a crazy time for me personally, but this is what it's all about," beamed Adam Henrique, who only just joined the team in April. "A few weeks ago my summer was looking pretty wide open. Now I'm hopefully gonna be busy as hell for the next couple of months."
Sergei Bobrovsky, meanwhile, as the only player who was part of the Sharks' last playoff appearance back in 2016, couldn't help but reflect on the bigger picture,
"It's been a long time, and sometimes really tough," said the veteran netminder. "The last few seasons have been pretty hard, starting always in training camp and thinking how it was going to be uphill battle the whole way. Sometimes I'm not even sure I will be in San Jose, with all the new GMs and rumours and stuff like that.
"But I always wanted to stay, and right now there's no other place I want to be."
Meanwhile, winger Josh Anderson simply soaked it all in, sitting at his stall long after most of his teammates had cleared out. And who could blame him, after waiting a combined 349 professional games for his first chance at playoff action.
"This is awesome, just awesome," said Anderson, (perhaps unintentionally) speaking for Sharks fans everywhere. "We've worked our butts off to get this chance.
"But now there's an even bigger job in front of us. And I can't wait to get started."
Thomas Gidlow
The Sharks are going to be a dark horse. Hopefully we will meet up. Great work sir. :)
Fin-ally!
Sharks Officially Return to EHE Playoffs
• 1 teams Like this
1 month
Shaun Stephens
You are very welcome and congrats...Will be cheering for SJ and Vegas come playoff time as that is who is looks like I helped at deadline day and before.
Fin-ally!
Sharks Officially Return to EHE Playoffs
• 1 teams Like this
1 month