Devils' Draft Recap + Future Watch
2019-08-06

Year 1 of the Bates era saw an already-depleted roster blown up in favour of futures. Year 2 will see gradual improvement, while awaiting an infusion of young talent on the cusp of full-time NHL duties.
New Jersey had it's fair share of action leading up to the draft. The Devils originally owned picks #4 and #8 before trading both picks, in what resulted to Evan Bouchard, Emil Bemstrom, Victor Olofsson, Sean Durzi, and pick #18 overall (Ville Heinola).
The Devils are of the belief that between the 5 players acquired, there is better, if not, equal value. This move accelerates the process, and spreads positional depth in the meantime.
A closer look at the return
Evan Bouchard - 19 year old Right shot defender amassed 166 points in 127 games with London over his last two OHL seasons. A calming presence with special shooting ability. Bouchard is a terrific passer with excellent offensive instincts and vision. Skating is adequate and improving, but could use further development.
Bouchard projects as a #1 point-producing PP QB Bates calls "reminiscent of John Carlson". Expectations are for Bouchard to be NHL-ready within 1-2 seasons.
Emil Bemstrom - Goal-scoring winger lead the SHL in goals as a 19 year old. Bemstrom's U20 single season SHL goal totals placed 3rd all time behind the likes of Kent Nilsson and Elias Petterson. His 23 goals tied him with Peter Forsberg and Patric Hornqvist, while landing just ahead of Mats Naslund and Daniel Sedin.
The former 2017 EHE Draft 6th rounder also lead Sweden in scoring at the 2019 WJC. Bates projects Bemstrom's best-case upside as a top 6 goal-scoring winger.
Victor Olofsson - "Dubbed as A late bloomer by todays standards" GM Bates. Olofsson lead the SHL in goals in 2017-2018 and will be a key contributor in his first EHE-eligible year for the Springfield Thunderbirds. Olofsson possesses an elite release, high skill, and plays a solid 200 ft game.
Expectations are for Olofsson to make significant strides in the next two seasons. Bates refers to him as having "dark horse type upside".
Sean Durzi - Mobile two-way defender was drafted as an over-age player last season The Guelph Storm to a Memorial Cup victory. Durzi put up 129 points in 110 OHL games (regular season and playoffs) over two seasons. Durzi will be EHE-eligible for The Thunderbirds in 2020-2021.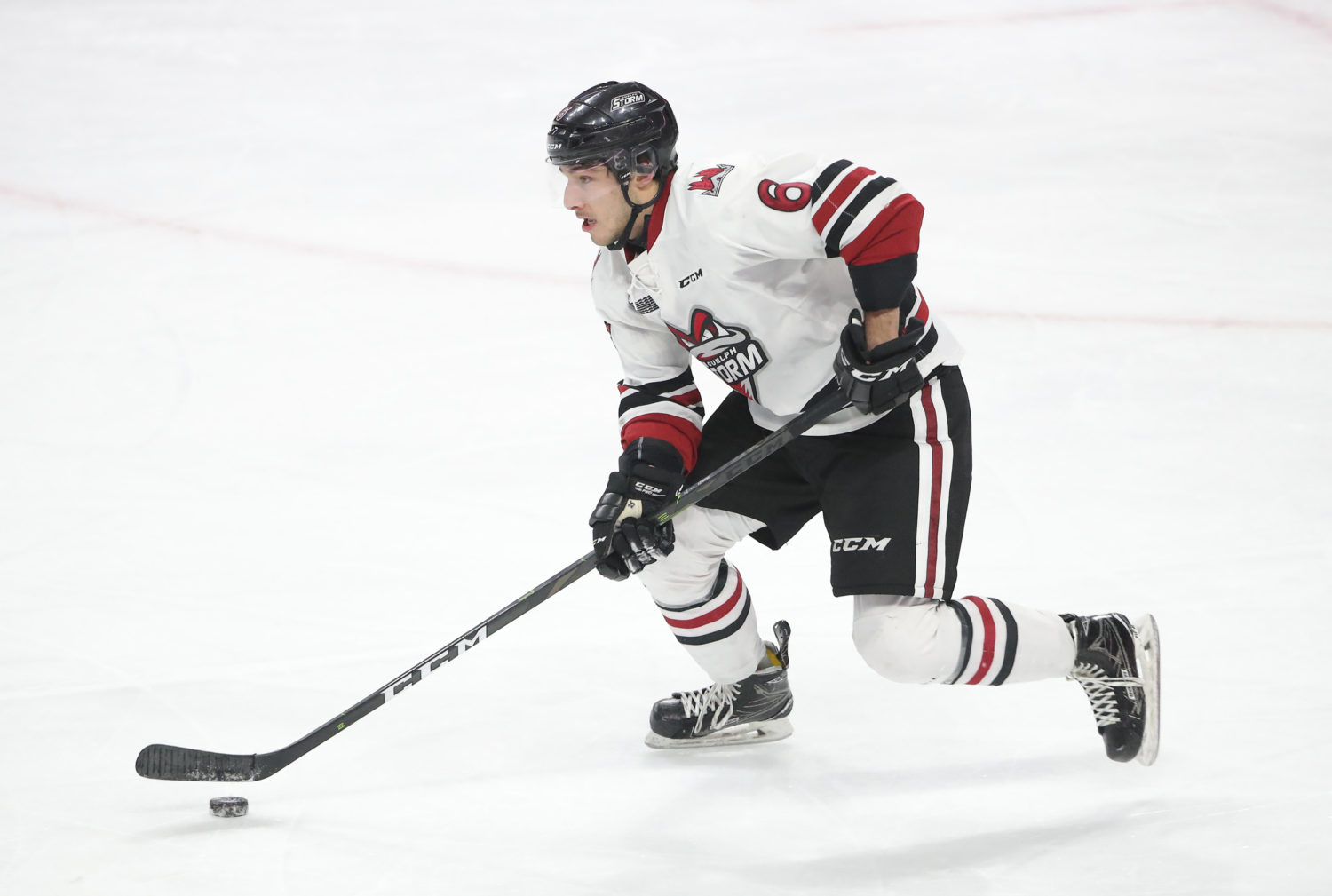 Ville Heinola (#18th Overall) - Super smooth skating defender plays with high skill and smarts. Heinola's impressive U18 season in the Liiga with 14 points in 34 games exceeded even Miro Heiskanen's totals. The 18 year old showed well at the 2019 WJC and impressed again at the recent WJSS.
Bates on the selection: "A guy that was under-recognized given the strength of this draft. We feel the value at pick 18 will prove to be a home-run. Top 4 is the floor with Ville."
ROUNDS 2-5
Now for a look at the 5 additional selections after Heinola. None of which had any relation to the deals involving picks #4 and #8.
Pavel Dorofeyev (#49) - Dynamic offensive talent with silky hands, vision, and can snipe. Very agile and shifty. Skating technique is there, just needs to add explosiveness. Earned a rare 23 games at the KHL level as an 18 year old and absolutely dominated the MHL. One year left on his contract in Russia.
Dorofeyev is a late-birthday, with lack of international exposure as a result. Look for his stock to sky-rocket at the 2020 WJC. Swing for the fences type pick. Potential to be a big-time steal, even at #49.
Samuel Fagemo (#65)- High-flying winger went undrafted in 2018 and proved doubters wrong with a monster season. Fagemo dominated the 20 SuperElit league before notching 25 points in 42 SHL games.
The 19 year old followed that with a strong playoff performance en route to an SHL championship. Fagemo will look to continue progression with Frolunda in 2020. Bates sees Fagemo as another player who's stock will sky-rocket as a go-to-guy for his nation at the 2020 WJC.
Connor Clifton (#66)- Mobile two-way defenseman is NHL-ready, cost effective, and plays with a chip on his shoulder. Team friendly cap hit as he will sign his ELC this summer and be under team control for the long-term future.
Samuel Ersson (#101)- Outstanding season in the Allsvenskan where the 6ft3 Ersson was named Rookie of the year and finished with a save percentage of .933. Ersson stole the starting job for Sweden at the 2018 WJC, finishing with a .922 save percentage and being named a top 3 player for his country.
Trey Fix-Wolansky (#125) - At 5ft7 Fix Wolansky is a fearless road runner who is solid on his feet. Fix-Wolansky amassed 102 points in 65 WHL games and will join Springfield in 2020. Silly skill.
FUTURE WATCH
To conclude, we look at The Devils "Future Watch" organizational depth chart. The chart consists of players who are presumed to be apart of the foreseeable future in terms of organizational plans moving forward.
Players added during Bates' tenure over the past 1 year and 3 months have been highlighted with a *.
Frost* Barzal Eberle*
Dube Mittelstadt* Bemstrom*
Olofsson* Borgstrom Garland*
Blais* Barre-Boulet* Appleton*
Fagemo* O.Steen* Sikura*
Rempal* J.Quenneville* Merkley*
Jonsson-Fjallby* Dorofeyev*
Fix-Wolansky*
Heinola* Bouchard*
Beaudin* Carlo*
Foote Montour*
Davies* Clifton*
Ferraro Durzi*
Duszak* D.Quenneville*
Quick*
Oettinger*
Comrie*
Ersson*
Point*