Predators' Summer Report
2019-08-10


- NASHVILLE, TN

The Nashville Predators draft update is well overdue, with the draft concluding 3 weeks ago. GM Eric Wolf has been away on vacation since then and hasn't been in the office since the draft. However today, Wolf returned to Bridgestone arena after almost a month absence from his front office in Nashville. We caught up with him about the Predators draft and what's in store for the rest of the off-season.

The Predators have been pretty mum and quiet since their sudden exit from the western conference finals against the Dallas Stars. "We will admit, that loss really hurt. I had to take some time away. To ride such a high throughout the playoffs and take out teams like Chicago and Minnesota, to go up 3-1 against Dallas in the conference finals and then have it all come crashing down and not being able to get that important 4th win. It was really tough. We were so close to the stanley cup final and we could taste it. It's going to be a really bitter feeling around here until we can get over that hump." Wolf said.

On a brighter note, Wolf continued "It's good to be back in the office. We were pretty happy with our entry draft this year in 2019. And now I have returned because we are anticiapting the start of the RFA re-signing period, so I've been preparing for that. We have a lot of work to do to get our many RFAs under contract with the right deals. It's going to be tricky."

To name a few, Nashville has to get the likes of Connor McDavid, Taylor Hall, Jeff Skinner, Tomas Hertl, Ivan Barbashev all under contract. With only about 30 mil in cap space, once those players get signed to new deals, the Predators will have close to no money left with still 5 more holes to fill on their 23 man roster. "We've crunched the numbers numerous times... and it looks like something is going to have to give here. We realistically won't be able to get everyone under the cap. Somethings gotta give, and we probably aren't going to like it." Strategically enough, the Predators did recently franchise tag Connor McDavid so that no teams are able to handcuff the cap strapped Predators by potentially offer sheeting Connor McDavid during the upcoming RFA period.

As for the entry draft that was concluded 3 weeks ago, the Predators went into the draft with 6 picks, but only wound up selecting 4. "I wasn't anticipating dealing any picks, but so much can happen on draft day. And the draft day is the best day to trade picks cause their value is at their highest."

The Predators dealt goaltender Michal Neuvirth, but had to attach a 3rd round pick to him in order to ship him out to the Montreal Canadiens for farm blueliner Ben Thomas. The deal was to free up a much needed $2,000,000 in cap space this summer to help aid the onslaught of RFA signings the Predators have on their table. Then they also swapped their 4th round pick to LA for a 4th round choice in 2020. From there they went from 6 draft picks to 4, and with those 4 picks they selected the following...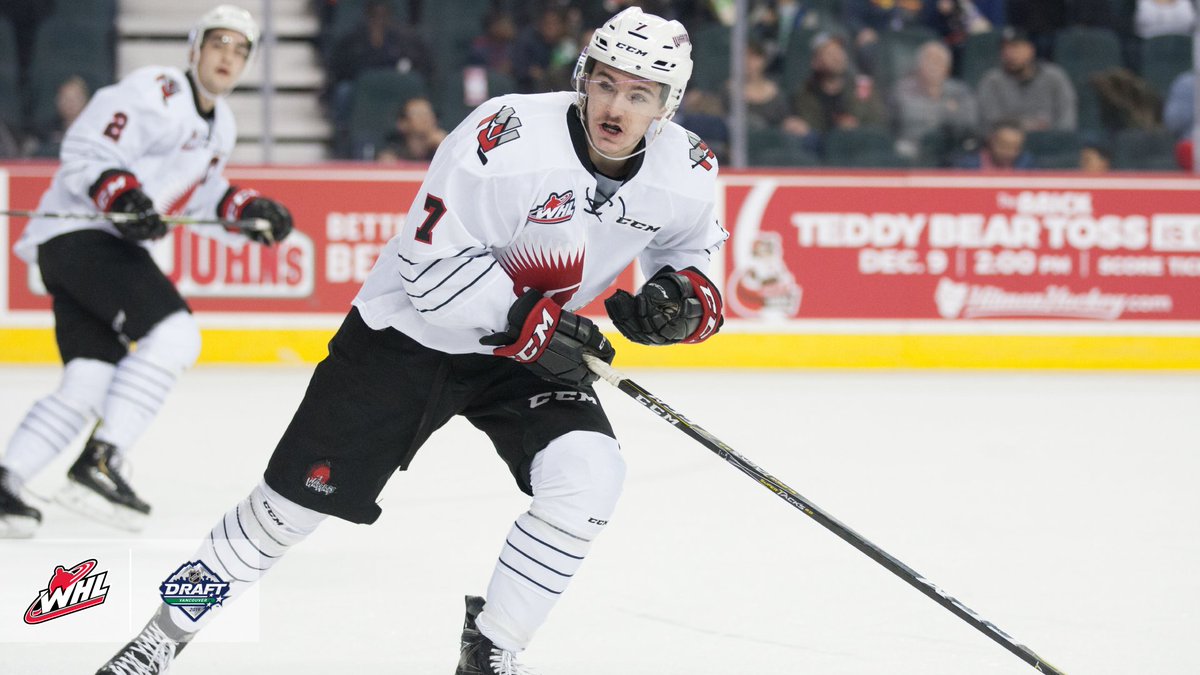 BRAYDEN TRACEY / MOOSE JAW WARRIORS - 29TH OVERALL
"We we really impressed with Tracey's skillset and the amount of points he put up as a 17 year old rookie in the WHL. He is a natural goal scorer who has a high hockey IQ. He could benefit to work on the defensive side of things, but those skills can be taught in his development. We're very excited to add Brayden Tracey to our organization. He was our top target at #29. We will be working closely with him in hopes to develop him as a top 6 forward at the EHE level."
JESPER SELLGREN / LULEA HF (SHL) - 60TH OVERALL
"We were honestly a bit surprised Jesper Sellgren was still available here. Especially when GM Thomas Gidlow mentioned his name in his pre-draft podcast. We were a little irritated by that, because we thought for sure he would've immediately been on a lot more teams radar. But alas, we got our target with the 60th overall pick. We are quite happy with this pick and are pretty confident in the progress Sellgren has already made. He's already in North America and put on a really solid showing in the playoffs for the Charlotte Checkers of the AHL. He has a lot of high end raw tools that can transition well to the EHE, and we are excited to see him continue to develop in our system."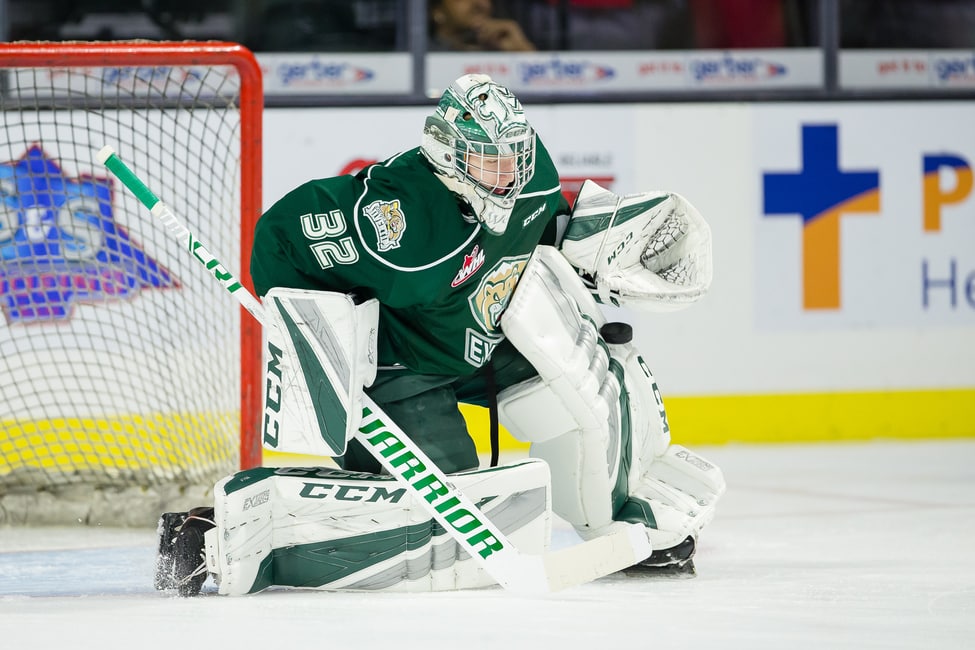 DUSTIN WOLF / EVERETT SILVERTIPS - 107TH OVERALL
"When our 107th overall pick was drawing near, there were a lot of quality goaltenders flying off the draft board. We originally did not intend to select Dustin Wolf at this position in the draft, but when our pick came, my gut told me it was time to pull the trigger on him or else I felt he would've went to another team. Plus I would never sleep right again if I knew a player with the last name Wolf went to another team. That's not only why we drafted him, this kid put up monster numbers in his first full season with Everett. A lot of scouts knock his size, but I feel like that isn't that big of an issue, at least not when he still has growing to do. We are thrilled to add Dustin Wolf. He instantly bolsters our goaltending prospect pipeline."
ERIC HJORTH / LINKOPING HC - 153RD OVERALL
"We are a believer in taking a shot in the dark with our late picks, and that's what we did here. Hjorth had a very short season due to injury so he is definitely a darkhorse in terms of assessing what skills he truly posseses. He's a big right handed defender with really good skating and decent offensive tools. Having such excellent skating at this stage in his development is a good sign because there is a higher chance he will develop. The deciding factor was him committing to the Sarnia Sting of the OHL, so we are very excited about that and are very eager to see how he will do next season in the OHL.
That concludes the 2019 draft report. Nashville added only 4 players this summer, which is statiscally 50% lower than the usual 7-8 they add every summer. "We definitely expect to enter the 2020 draft with more picks" Wolf said. "Despite the fact we are all in for competing for the cup next year, it's just as equally important to have a consistent crop of young players enter your system."
That's all from Nashville! Now onto the RFA re-signing period where Nashville has some BIG decisions to make.... expect more news out of Nashville shortly....